After 10 years, support for Windows 7 is nearing the end. Yet, many people are still running it on their computer. What to do?
On January 14, 2020, Windows 7 will reach its end of life (EoL) also called end of support (EoS). From January 15, any PCs still running Windows 7, will no longer receive security updates. Gradually, Windows 7 will be more vulnerable to attack. Therefore, it is essential to upgrade your PC to a more recent operating system such as Windows 10. A recent system has frequent security updates and keeps your personal information and files safer.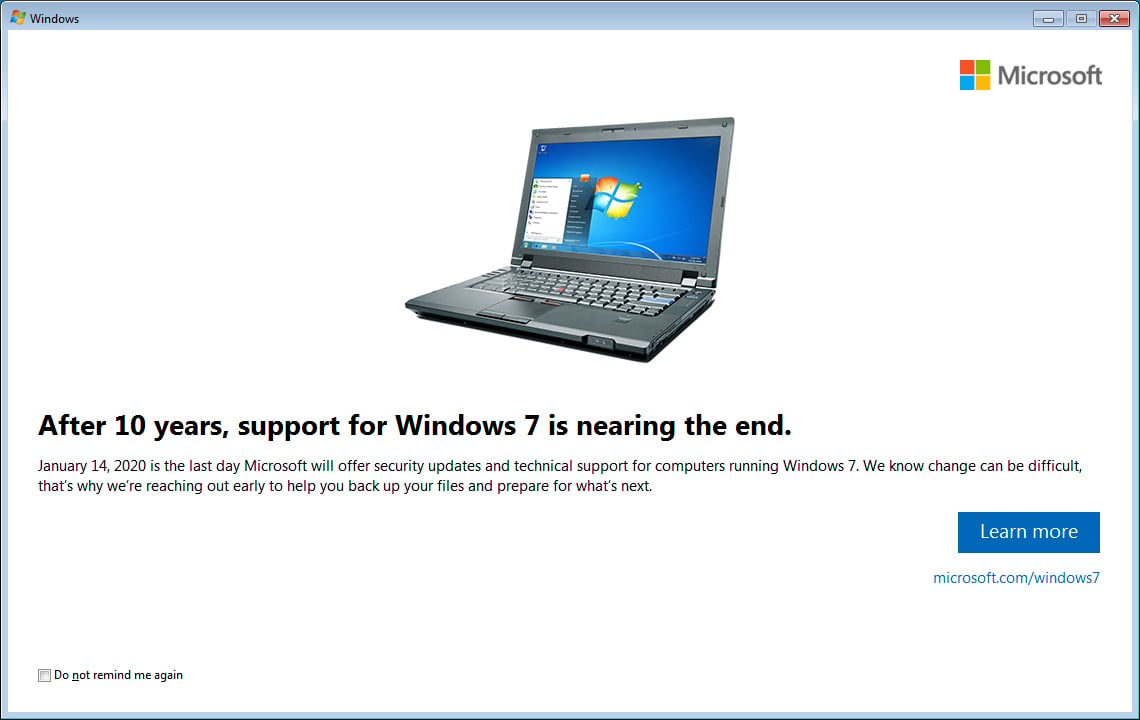 Microsoft advises to buy a new PC with Windows 10. However, some computers may be good enough to run Windows 10. We can personally assess that for you. We will let you know if it is better to upgrade your computer to Windows 10 or to replace it with a new and more performant PC. Contact us for an assessment.
If you haven't taken any action yet to replace your Windows 7 and until we can sort it out for you, we advise you to follow this list of practical steps:
Keep your anti-virus up to date
Run frequent scans with both your anti-virus and an anti-malware program
Use a standard account and not an administrator one
Limit your use of the Internet. Ideally, disconnect your PC to the Internet when you don't need it
Don't click on unknown websites and links
Don't download unknown files
Check that your firewall is correctly set and running
These few steps should help you to use Windows 7 for a short time. However soon or later, it will be essential to stop using Windows 7. Get in touch with us to see what is the best option for you.